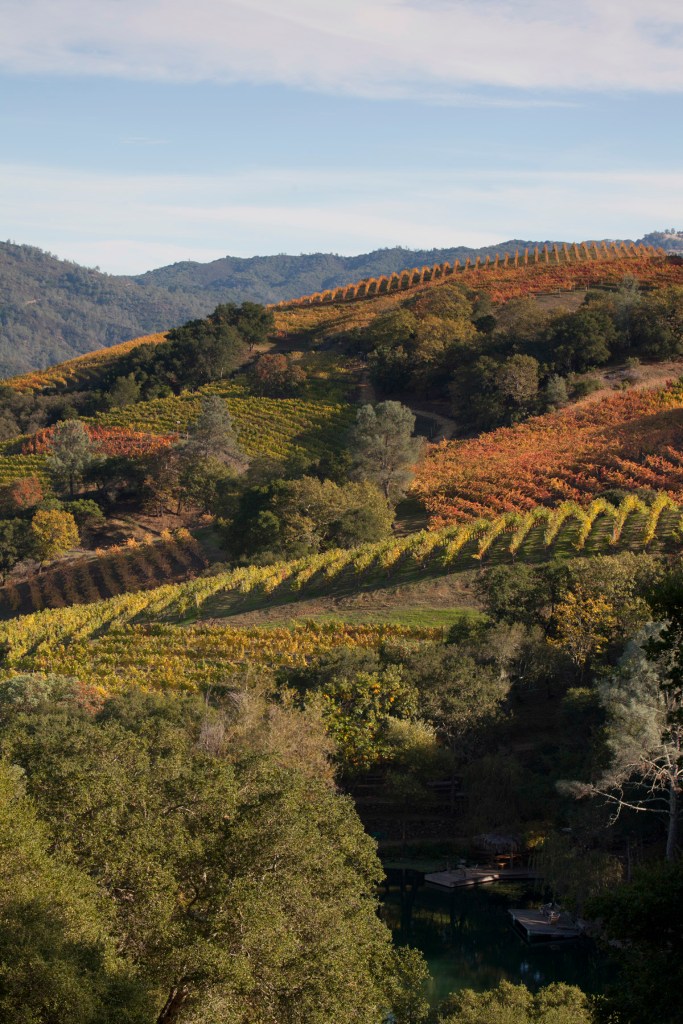 Our Vineyards
Napa Valley
Purists covet hillside-grown grapes for one simple truth: the mountain fruit that grows under these exacting and stressful conditions finds its reward in grapes of incomparable concentration and complexity. From the Côte d'Or of Burgundy to Tuscany, Piedmont and the great next-door neighbor wines of Howell Mountain and Pritchard Hill, Kuleto Estate strives to continue the rich tradition of excellent mountain wines. First planted in the 1990s, the once virgin land of Kuleto Estate has lived up to its original promise, yielding wines of depth, texture and suppleness.
Located in the Hennessey Basin on the eastern rim of the Napa Valley, the 761 acres of predominantly undeveloped wilderness property that makes up Kuleto Estate offers a remarkable number of unique growing environments and microclimates. This coupled with three distinctive soil types and an expansive range of plantable elevations makes Kuleto Estate not merely suitable for, but exceptionally appropriate to an astonishing number of varietals, including Cabernet Sauvignon, Zinfandel and Syrah.
As with orientation, elevations ranging from 800 – 1,450 feet have been carefully chosen to accentuate the desired characteristics of each varietal. For Pinot Noir that means a relatively low and cool planting between 800 –1,000 feet, while Cabernet Sauvignon and Syrah benefit from higher elevations, planted between 900 –1,300 feet and 1,450 feet respectively.
The three series of soils which converge on Kuleto Estate are fractured shale, red clay and Sobrante loam. With its incredibly loose layer of shale and an underlying layer of rock at approximately two to three feet, the fractured shale is ideal for the more vigorous varieties of Cabernet Sauvignon, Syrah and Sangiovese. Drying quickly and warming quickly, the fractured shale holds the vines well in check without requiring a great infusion of outside nutrients. The Maymem-Millsholm-Lodo association of red clay has the ability to hold moisture and stay cool.