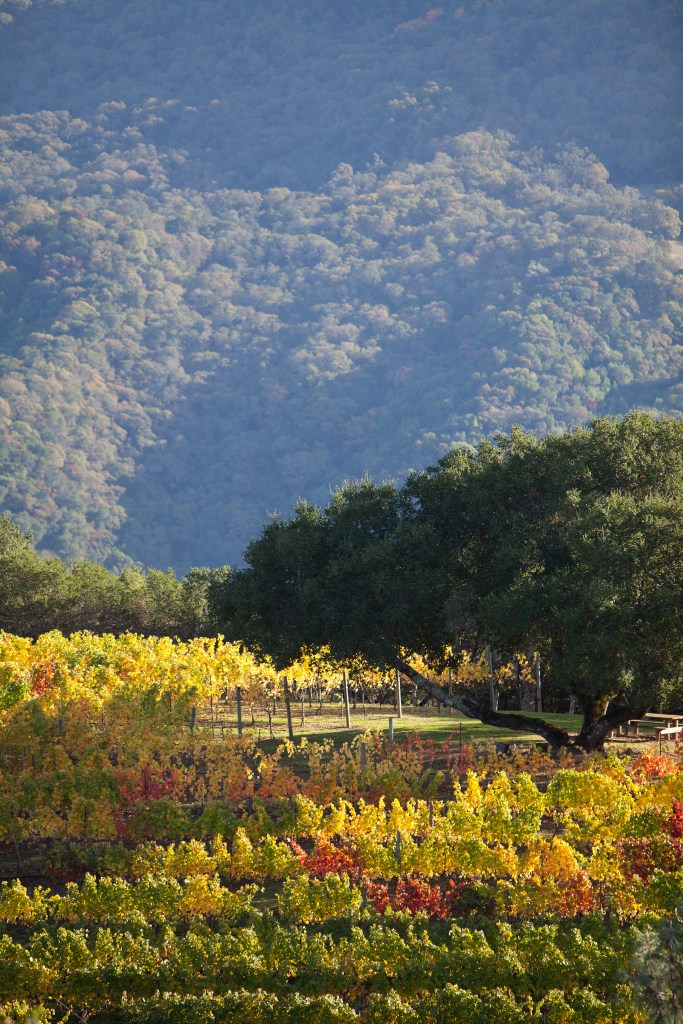 Our History
Wild, Remote, Beautiful and Private
In 1992, culinary entrepreneur Pat Kuleto purchased 761 acres of rugged terrain in the mountains of Eastern Napa Valley. Overlooking Lake Hennessey, Pritchard Hill and the towns of Rutherford and St. Helena, the property was wild, remote, beautiful and private. In addition to its potential as a country estate, the property possessed a myriad of soils and the growing conditions needed to produce world-class, high-altitude wines.
After the site was surveyed, analyzed and mapped, planting began in 1993 with a handful of micro-blocks of Cabernet Sauvignon, Sangiovese, Pinot Noir and Chardonnay. Over the next few years, small blocks of Syrah, Zinfandel, Muscat and a number of blending varieties were added to the property. In addition to growing grapes, the estate was also a working ranch with sheep, fowl, cattle, fish, orchards and gardens.
Construction of the Kuleto winery began in 1999 and was completed in 2001. An architectural showcase of technology, tradition and aesthetics, the 17,000 square foot, gravity-flow facility is both beautiful and tailor-made for vinifying luxury-class fruit. The large fermentation room houses a variety of small to medium temperature-controlled fermentation vessels to ensure that every lot is vinified individually for greater quality, individuality and authenticity. After fermentation, the wines are gravity fed to the subterranean barrel cellar which provides a cool, humid environment for storage and maturation.
Winemaker Giovani Verdejo manages Kuleto's 15-member farming and winery team. His nearly 20 years of experience with the property's complex mountain terrain has led him and his predecessors to divide the vineyards into 100+ micro-blocks based upon topography and soil structure. Each block – the majority are less the one acre – is farmed and picked independently with harvest often lasting up to 50 days.
Bill Foley, owner of Foley Family Wines, purchased Kuleto in 2009. As a fan of the winery's bold mountain reds and whites, Bill believed the estate had the potential to become one of Napa Valley's elite producers. From the start he provided additional winemaking and farming resources to guarantee that quality would continue to rise at the lofty estate. Today, under Bill's stewardship, Kuleto is making some of the finest wine in its history.